Welcome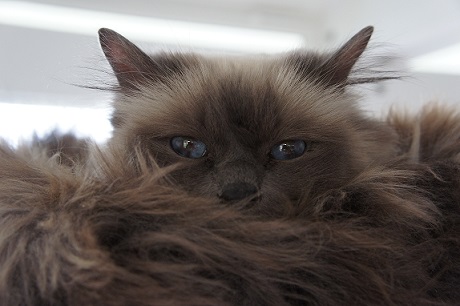 Happy cat – Happy owner
Our demands
– a Natural Scratching Post - made in Germany - equipped with animal- & environment-friendly materials.
Our values
– we are proud of our traditional handwork mixed with modern layout ideas, moreover our environment-friendly products can be restored.
Our targets
– design and manufacture your individual Scratching Post according to your requirements so that it fits perfectly in the interior of your living space.
Our principles
– made in Germany, maximum durability, maximum firmness, restore service, every cat tree made by "frechkatze Manufaktur" is a unique product.
As a cat owner I work each "frechkatze natural cat tree" with a loving hand. If desired, every detail can be customized such as base color, fur color, fur type (faux or real), height, number and location of platforms and reclining areas. Thus, each "frechkatze" designed cat tree is not only a unique piece, but also fits perfectly where you want it!
In my workshop all work is carried out by hand. The creative form and color design come into being and hand assembly restores the natural senses that industrial production can not provide. I call this the lifeblood for your individually designed scratching post.
Made in Germany and one-of-a-kind production according to customer requirements - Quality and uniqueness are very important to me and is characteristic of our products. Each step in the process is decided with you therefore each piece is unique and manufactured to your specifications in my studio in Büdelsdorf near Rendsburg.

Your team of